I'll admit it, it's difficult seeing my friends, family or others in general succeed when I feel as if I'm in a constant stand-still. It's as if my life is in slow motion and stagnant. At least that's how I felt a few years ago.
There was a time when I was newly married and not long after, my friends were all getting pregnant. It seemed like every post on facebook was an announcement of a new pregnancy or baby gender reveal. And it had been months into our marriage and we still weren't getting pregnant. Now, we weren't preventing but if anything there was abstinence due to the busyness of our work schedules. (We were both teachers at that time).
Then, there was a season that everyone I knew was buying their own home and here we were with a child or two still not able to afford our own home and wondering if we would ever be able to have a place we could call home.
Fast forward to the present…
We have three children…
I am transitioning into being a Work at home Mom or Stay at home mom.
We still don't have our own home but we do have a humble abode we can call our own.
There have been countless times when I really wanted to rejoice in the successes of my family, friends or other people but instead, I sulked in the fact that I didn't have what they had — in other words, I was coveting, which God clearly commands us not to do. We may not admit it but we are coveting.
A few weeks ago, I was reminded by an older lady at church that it's not a matter of how much or how little we have but rather a heart of contentment.
When I was a senior in college, so many of my friends were getting engaged and I wanted to get engaged.
Then when I got engaged, I had other friends who were getting married.
Then when I got married, other friends were having children.
Then when we had our first child, I desired to buy a home because some of my friends were buying their first homes.
The problem wasn't really in the fact that we couldn't get or have what I wanted (except maybe buying our first home), but the problem was in my heart. I was discontent and not satisfied at where I was in life — where God had placed me.
Some say, "The grass is greener on the other side."
But I prefer when others say, "The grass is greener where ever you water it."
Instead of seeking Jesus as my only need and want, I sought other things, mainly temporal things and it wasn't until recently that I learned true and genuine contentment.
It was getting to a low point in my life and usually to me, that means a financial trial. We got to a point where our bank accounts were at $0, our fridge was nearly empty, our gas tank was needing to be filled sooner than we had anticipated and we were behind on our tithes and offerings.
And this all came after we had already decided that we would work on getting rid of our debt. We hated being burdened down by the amount of debt we had and we desired to be better stewards of the money and life God had given us. And I should've seen the trial coming but it wasn't even on my mind.
But it is through the fire that we can come forth as gold.
Job 23:10 – But he knoweth the way that I take: when he hath tried me, I shall come forth as gold.
We need trials in our life — to make us realize and accept the fact that we are incapable of doing everything and having everything.
We need trials to bring us to our knees and call out to God.
We need trials to make us realize how small we are and accept how BIG AND GREAT God is!
We need trials to make us stronger.
We need trials to help us reflect on God's goodness and faithfulness in our lives — realizing that all along, God was there with us.
You may be at a point in your life, just like I was, when it's difficult to celebrate other's successes. It's hard seeing people who don't even care for God, "succeed." Sometimes, you may wonder if living the Christian life is even worth it. It's as if the time you want to do right, to do good, and to live for Christ seems to be the time that all the trials start piling up.
Earlier in my Christianity, I was guilty of wondering if God truly loved me. After all, if He did, shouldn't my life be the best it has ever been? Instead, why does it seem like it's getting worse rather than better? If you're at this time in our life, I'm here to remind you that…
IT DOES GET BETTER!
IT DOES GET SWEETER!
IT DOES GET EASIER!
When Jesus saved us, He didn't promise us that our life on earth would be a bed of roses. There will be thorns we will have to deal with sometimes.
He didn't promise us that we wouldn't face opposition or rejection.
2 Timothy 2:12 – Yea, and all that will live godly in Christ Jesus shall suffer persecution.
Whether it's persecution from your family or friends or strangers, we will all go through it. Some experience greater persecution than others but we as Christians who are called to be light in a darkened world, should expect to face opposition since we are living in this fallen world. Whether you are a martyr for Jesus or someone that lives with constant opposition and rejection, it's all part of living a godly life.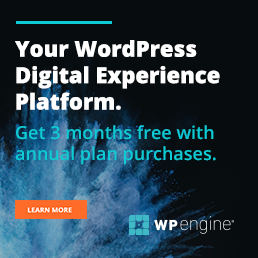 Going back to our topic…
We are to rejoice whether it be our success or other people's successes.
Romans 12:15a – "Rejoice with them that do rejoice,…"
Philippians 4:4 – Rejoice in the Lord alway: [and] again I say, Rejoice.
1 Thessalonians 5:16 – Rejoice evermore.
So why do people fail to rejoice or celebrate with others in their times of successes?
Romans 1:21 – Because that, when they knew God, they glorified [him] not as God, neither were thankful; but became vain in their imaginations, and their foolish heart was darkened.
Because of an ungrateful heart. "It's amazing what praising can do." But it's also amazing what a lack of gratitude can do. Have you ever tried thanking God for something EVERY SINGLE DAY? If not, you have to try it! You will be amazed at how much you have to thank Him for. When we are ungrateful, it affects what we think about. In the same manner, when we are grateful, it also affects the way we think. Wouldn't you rather have positive thoughts versus negative thoughts? I sure do!
Proverbs 16:18 – Pride goeth before destruction, and an haughty spirit before a fall.
Proverbs 13:1– Only by pride cometh contention:
Because of selfishness or pride. We all love ourselves. We all care for ourselves. And there's nothing sinful about that

until

you love yourself more than God or more than others. We often don't realize how our pride or selfishness can lead to a lot of heartache, danger, and destruction.

Any disagreement, argument, or unresolved misunderstanding is a result of pride.
Jeremiah 8:10 – …for every one from the least even unto the greatest is given to covetousness,
Hebrews 13:5 – Let your conversation be without covetousness; and be content with such things as ye have: for he hath said, I will never leave thee, nor forsake thee.
Because of jealousy and covetousness. When we are ungrateful, we usually become jealous and covet what other's possess. We have all been jealous of someone at one point or another. And because of that jealousy, we end up wanting something (or someone) we don't have. But if we just focus on the eternal rather than the temporal, we wouldn't be brought down by jealousy and covetousness.
Colossians 3:2 – Set your affection on things above, not on things on the earth.
So what has helped me in times when I want to have a pity party? or in times when my life is at a stand-still?
Pray. Pray for God to help you stop seeing your problems but rather help you see what He's trying to teach you through your problems. Pray for God to help you be happy for others when they do well or when they succeed.
Write down your blessings and thank God for them. When you have a visual of all that God has blessed you with and continues to bless you with, you will realize how insignificant your problems really are. Many times when you see all that God is blessing you with, you will realize that you are far more blessed than you could ever deserve.
Reach out to someone. When we occupy ourselves by investing in other people or reaching out to other people, we will usually avoid sulking in our problems or trials. And even if you are going through a trial, just know that other people may be experiencing a trial as well. God can use you to be an encouragement and blessing to someone.
Accept the truth that God is enough! Did you see what Hebrews 13:5 says? "…and be content with such things as ye have: for he hath said, I will never leave thee, nor forsake thee." God promises us that He would never leave us nor forsake us…and this truth should cause us to be content with whatever we have.
So whether you know someone who has succeeded in an area of their life or if you are working so hard and want to succeed in some area of your life, Just remember that the Bible does command us to rejoice always, rejoice evermore. Remember that you can't succeed on your own. And lastly, if you want the real definition of success according to the Bible, here it is:
Joshua 1:8 – This book of the law shall not depart out of thy mouth; but thou shalt meditate therein day and night, that thou mayest observe to do according to all that is written therein: for then thou shalt make thy way prosperous, and then thou shalt have good success.
Featured Image by Qual Nguyen on Unsplash.com