I'll admit it. When I went on social media a few weeks ago or heard about what was going on in the world with the COVID-19, there wasn't a fear in me. However, the more I listened to the negativity and possibly even false facts, the more I began to dwell on it. Inside, I wanted to truly believe that my full faith and trust was in the LORD but at the same time, I was texting my husband about how we needed to stock up on this or that before all stores could possibly close next week (don't worry, we only got what we needed).
It was then that I realized that my Christianity was slowly becoming governed by my fear rather than my faith.
The presence of fear does not mean you have no faith. Fear visits everyone. But make your fear a visitor and not a resident.

Max Lucado
From one day to another, the little fear I had went from becoming a visitor to a resident. It started dwelling in my heart and in my mind. And before I knew it, my faith was slowly dwindling.
FAITH VS. FEAR
You see, both fear and faith demand something and that is the belief in something we cannot see. Fear may be causing you to isolate yourself. Fear may be causing you to not enjoy life as you should and fear will eat you up if you continue to allow it to reside in your heart and life. On the other hand, faith [in God] causes you to be hopeful. Faith [in God] empowers you be the person you were created to be. Faith [in God] encourages you and liberates you from the bondage and prison of fear.
Fear imprisons, faith liberates; fear paralyzes, faith empowers; fear disheartens, faith encourages; fear sickens, faith heals; fear makes useless, faith also makes serviceable.

Harry Emerson Fosdick
Faith and Fear make poor bedfellows. Where one is found, the other cannot exist.

Napoleon Hill
You cannot be full of faith and full of fear at the same time. It's one or the other. When one is present, the other is absent. So the short time I had allowing fear to dwell in my heart, faith disappeared.
The only fear we should have is the Fear of the Lord. Fear is not totally useless or negative. Sometimes, it's good to be fearful so that we can be cautious of dangers and be dependent on God.
Sometimes, it is in our fears that we can truly admit that we are not capable and are not able to do everything.
It is during our fears that we can either dispel faith or demonstrate faith.

Tweet
FAITH OVERCOMES FEAR
Faith is the victory! If you're human, you at one time or more in life will want to be victorious. Who are we kidding? We all want victory! Whether it be victory over a sin, victory in a game or challenge, or just victory in life, we all desire to be victorious. Well, this hymn couldn't have said it better when the chorus says, "Faith is the Victory! Faith is the Victory! O Glorious Victory that overcomes the world!
If you want to win in life, simply have faith.
"Faith is the substance of things hoped for, the evidence of things not seen." Hebrews 11:1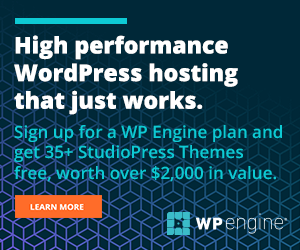 We cannot see faith. But we wish for it and can see the results of faith.
At the same time, "Faith without works is dead."
You can have all the faith in the world but if your works are not evident, then your faith is dead, worthless, and vain.
For as the body without the spirit is dead, so faith without works is dead also. (James 2:26)
Even so faith, if it hath not works, is dead, being alone. (James 2:17)
But wilt thou know, O vain man, that faith without works is dead? (James 2:20)
When we have faith, we are putting our complete trust in something or someone. There is no greater time as a Christian than right now to live out our faith. Why?
Because our society, our communities, and the world are afraid. They are afraid of the unknown. But as a Believer, our faith is not in just some "higher being" or even "the man upstairs." Our faith is rooted in Christ — the Saviour of the world. He has power that no one else can possess. He sees the past, present, and the future. He knows what lies ahead of us and what goes before us. There is nothing and no one that cannot first pass through Christ before getting to us.
Yes, COVID19 can be scary but it is no surprise to the Lord. He knew about it way before anyone else. He knows when it's going to stop and He knows how to stop it. He knows how many people are going to die from it and how many will survive it. In short, He is all-knowing. That is who He is.
And I am positive that many of you are asking something in the lines of, "If God knew about this, how come He didn't prevent it?" Simply because our plans are not God's plans. Our ways are not God's ways. In fact, His ways and His plans are higher than our ways and our plans.
For my thoughts are not your thoughts, neither are your ways my ways, saith the LORD. For as the heavens are higher than the earth, so are my ways higher than your ways, and my thoughts than your thoughts. (Isaiah 55:8-9)
And the moment we forget that or doubt that… it will cause our faith to become shaky, which leads to my next point.
FAITH DOES NOT WAVER
"But let him ask in faith, nothing wavering. For he that wavereth is like a wave of the sea driven with the wind and tossed."
Can you imagine being tossed back and forth by the waves of the ocean? It sure doesn't sound fun!
Have you ever been shaky — Maybe nervous about a very important job interview?
That's fear. And it's normal but it becomes paralyzing when we let it reside in our hearts and lives.
Instead of allowing our fears to draw us to God, we oftentimes allow them to draw us farther from God.

JudyLynn Cabal
As humans, our first instincts when we have fear is to figure out how to solve the problem or dilemma we're in. Instead of running to God or into God as this verse suggests,…
The name of the LORD is a strong tower: the righteous runneth into it, and is safe. (Proverbs 18:10)
…we choose to take things into our own hands, trusting in our own power, strength, and knowledge. When fear strikes, we shouldn't trust in ourselves because we are finite and we are limited. Our power is nothing compared to the power that God has. In times of trouble or chaos, we should be running to the only One that can provide the shelter that is able to withstand the enemy.
For thou hast been a shelter for me, and a strong tower from the enemy. (Psalm 61:3)
When our faith is in the Lord, we will not waver, simply because God does not waver.

Tweet
He is the same yesterday, today, and forever! He does not change, no matter the circumstance. He is never taken by surprise and He is overly capable of helping us overcome our fears.
It was the faith of one of the thieves on the cross that saved him and allowed Him to be in paradise with Jesus.
It was the faith of Joshua that allowed the walls of Jericho to collapse.
It was the faith of the woman who washed Jesus' feet that saved her.
It was the faith of Esther that helped saved her people from being killed.
It was the faith that David had that allowed him to defeat Goliath.
It was the faith of Moses that the Red Sea was able to part, making a way for Hebrews to be delivered from the hands of Pharaoh and the Egyptians.
It was the faith of Shadrach, Meshach, and Abednego that saved them from being eaten up in the lion's den.
It was the faith of Abraham that God was able to provide a sacrifice for a burnt offering.
Their common denominator — faith in God.
So what about you today? Are you dispelling faith or demonstrating faith? This is the time to be a light and lamp to this darkened world.
May you place your faith in the ONLY ONE who can see the future and can help with overcoming our fears.
Step into the unknowns of tomorrow with the known God of today!

Tweet
FREE MOMMY MEMORY VERSE CARD PRINTABLES ON "FAITH"
FREE KID'S MEMORY VERSE CARD PRINTBALES ON "NOT BEING AFRAID"
***Featured Image: Sammie Velasquez on Unsplash.com